Welcome to Animal Health Center
in Mountain Home.
Call us today at 870-425-8272 !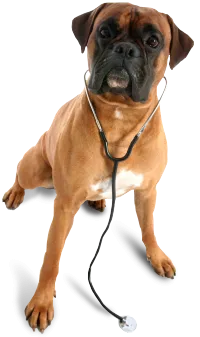 Animal Health Center has provided Mountain Home compassionate veterinary care and pet services year after year, making us the choice for pet owners in and around the Mountain Home community. Read our petsimonials and pet memorial page to meet some of our beloved animal friends.
Animal Health Center is a full-service animal hospital whose mission is to provide the highest standard of veterinary care for pets. We genuinely care about your pets and all animals! Our doctors and staff are passionate about veterinary medicine and are extremely well trained. We strive to provide professional, affordable, and advanced veterinary services. At Animal Health Center, you will walk into a calm, welcoming, and friendly environment every visit, so that the experience is as comfortable as possible for you and your pet.
Animal Health Center offers the Mountain Home community emergency vet care as well as medical, surgical, and dental services. We also have an in-house pharmacy with access to specialists, making our veterinary facility a one stop shop for your pet's health and medical needs. If you are new to our website, please browse around to learn about our facility and to read interesting pet articles and watch groundbreaking pet videos. Click on the "email us" link below to ask us a question or to submit feedback. For directions to our office see our contact us page. To receive free monthly veterinary care articles, please subscribe to our newsletter.
Remember, at Animal Health Center, your pets are our family!
Mountain Home Veterinarian | Animal Health Center | 870-425-8272
2175 Hwy 62 East
Mountain Home, AR 72653